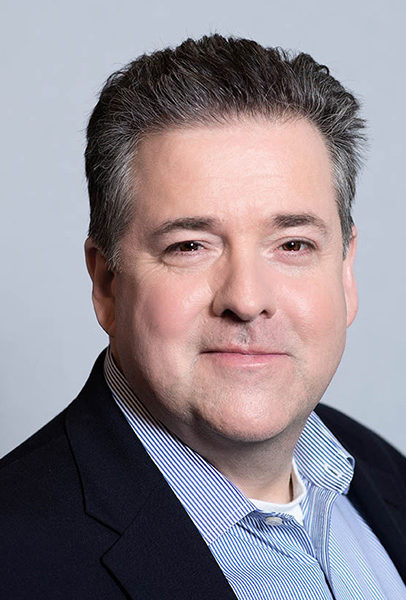 Richard, our Chief Operational Officer, is the reason the internal operations, processes, and people at NextClaim hum like a well-oiled machine. The DCPF has grown tremendously since 2006. Richard honed his skills leading the expansion of the DCPF facility, IT infrastructure and the dramatic increase in the DCPF workforce.
Richard entered the world of claims processing in 1991 as a Facilities Supervisor at the Dalkon Shields Claimants Trust. There, Richard was quickly promoted to Facilities Manager.  On top of running day-to-day facilities and office services, Richard created and supervised a "Trust Project Team," dedicated to cross-training and empowering employees to meet fluctuating workloads and numerous special projects.  Richard also led Dalkon's successful retention and management of 40 million pages of documentation.  Richard also played a key leadership role in the facility's wind-down at the successful completion of its mission.  While at Dalkon, Richard completed his MBA in 1996 at Virginia Commonwealth University.
In 1998, Richard joined Celotex Asbestos Settlement Trust ("Celotex") as Operations Manager. He was promoted to Chief Operational Officer in 2001, and given responsibility for overall facility operations and administrative functions.  Richard was instrumental in setting up Celotex's workflow design and controls.  He oversaw several staff increases, created numerous foundational processes that efficiently integrated people and systems to increase efficiency and improve overall quality. Since 2006, Richard has been the COO of the Delaware Claims Processing Facility.
Among Richard's responsibilities are claim review, quality assurance, administrative support, IT, and data analysis functions. In addition, Richard and his team have worked to continually develop and enhance an industry-leading claim processing system. He is responsible for creating the complex workflows that have allowed our team to efficiently and accurately process numerous demanding settlements and projects.
Entrusting Richard with the Chief Operating Officer seat at NextClaim was an easy decision. His experience, leadership, and management of the processes, systems, and people under his purview has contributed majorly to the success of the DCPF and we know Richard will lead NextClaim's development and implementation of new settlements as he always has – with excellence.