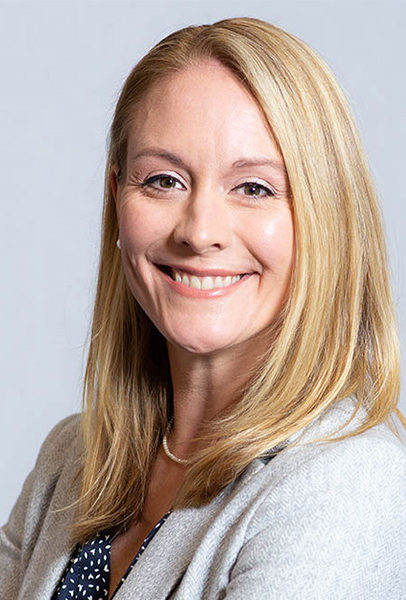 An entity is only as good as its people, and Jennifer's business is people. Because of Jennifer's background in developing claim procedures and training, she can identify client needs and strategies in order to mold our workforce to meet those needs. Jennifer is the ideal choice for the NextClaim Chief Marketing Officer because of her deep experience and understanding of what it takes to get a settlement process up and running quickly and effectively.
Jennifer joined Delaware Claims Processing Facility, LLC ("DCPF") in 2006 as Director of Facility Development and Training.  Jennifer is passionate about investing in the personal and professional growth of our staff and leadership. Jennifer's emphasis on professional development and growth directly improves our work quality, and by extension, the bottom line.
Previously, Jennifer served as the Statewide Training Coordinator of The University of Delaware, where her passion for employee development and her talent for providing tangible growth opportunities was first stoked.  She created and implemented various training programs for new and seasoned entrepreneurs alike, tailoring the programs to each audience's unique needs.  Jennifer's ability to create and manage successful programs for high performers translated directly into her ability to develop and manage effective corporate leadership teams.
Jennifer's superior communication and problem-solving skills, as well as her ability to build relationships with clients are a great asset to our organization. She has heavily influenced our culture by creating an open and communicative environment. Her ability to communicate, forge relationships and work collaboratively makes Jennifer the right person to share NextClaim's vision with the mass tort arena. It is no surprise, then, that we are proud to call Jennifer NextClaim's new Chief Marketing Officer.